MC-BNC
MC-BNC acts as a moisturizing agent for the skin which helps our skin to maintain its homeostasis and moisture level.The main ingredient used in MC-BNC is NMF (Natural Moisturizing Factor) It helps in maintaining our skin even in seasonal and weathe chahnges and makes our skin baby soft skin which stimulate the healthy skin ratios of adults and babies.. It contain 10 such amino acids which are found only in baby's skin which makes adults skin moist lik baby's skin.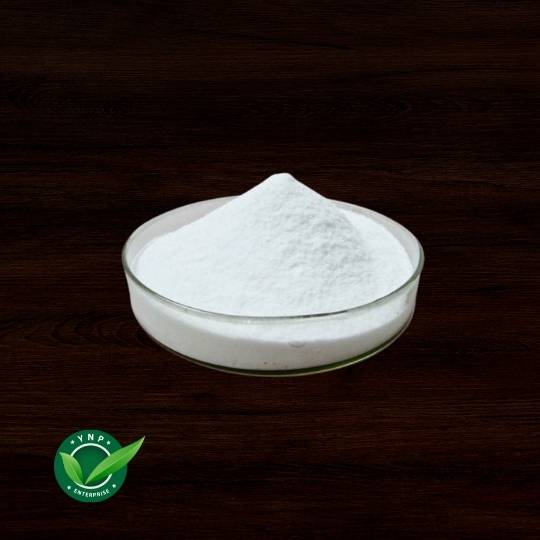 Cytolysate TM BR7
Cytolysate™ BR7 has lysate of 107cfu/g of Streptococcus thermophilus (Lactic acid bacteria).It contains strptococucs thermophiles 107 CFU/g.It helps in skin brightening and adviced to use more than 0.1%.
MC-Ptero IK 200
MC-Ptero IK 200 is the next generation of Resveratrol. It has stability and efficacy in it. The ICNI Name of MC-Ptero IK 200 is Pterocarpus Marsupium Bark Extract. MC-Ptero IK 200 is a skin brightening agent. It is adviced to use 1.0-5.0% of MC-Ptero IK 200 once.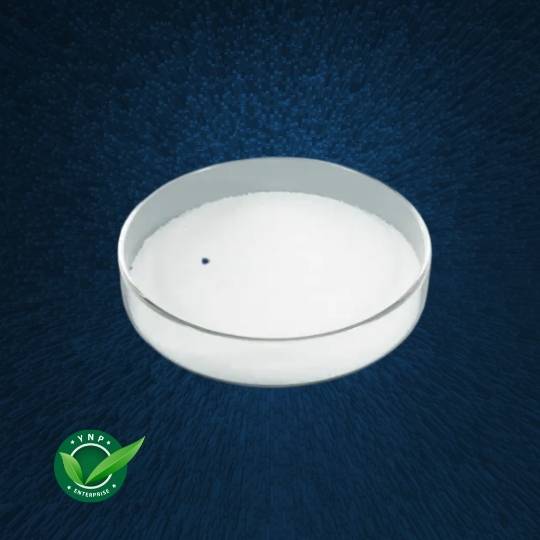 Leveron A
Leveron-A (Lemon Verbena) is a perennial shrub or subshrub growing to 2–3 metres (7–10 ft) high. The 8-centimetre-long (3 in), glossy, pointed leaves are slightly rough to the touch and emit a strong lemon scent when bruised (hence the Latin specific epithet citrodora—lemon-scented). Sprays of tiny purple or white flowers appear in late spring or early summer, although potted lemon verbenas may not flower.
MC-Resveratrol
Resveratrol is a stilbenoid, a type of natural phenol, and a phytoalexin produced by several plants in response to injury or when the plant is under attack by pathogens, such as bacteria or fungi. Sources of resveratrol in food include the skin of grapes, blueberries, raspberries, mulberries, and peanuts. Although commonly used as a dietary supplement and studied in laboratory models of human diseases, there is no high-quality evidence that resveratrol improves lifespan or has a substantial effect on any human disease.
MC-ProtecQ
MC-ProtecQ helps to protect the skin from both internal and external stimuli and stress. It protects the skin from temperature irritation throughout the seasons, based on the prescription of 'Donguibogam' which protects the body from various irritants.It is very effective against wrinkles from heat and helps in cell protection from cold.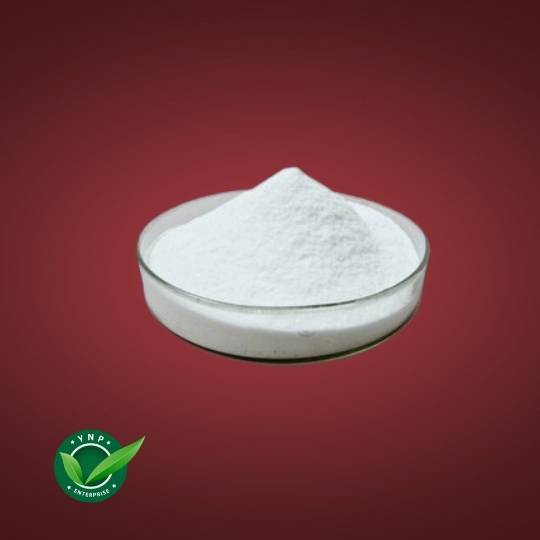 MC-Abios100
It is produced from 7 plans extracts which are selected through screening process. MC-Abios100 has a wide spectrum of antibacterial activity. It is efficient in dandruff, acne, tooth decay, periodontal, infectious bacteria etc. It is adviced to use 0.6-3.0% of MC-Abios100 once.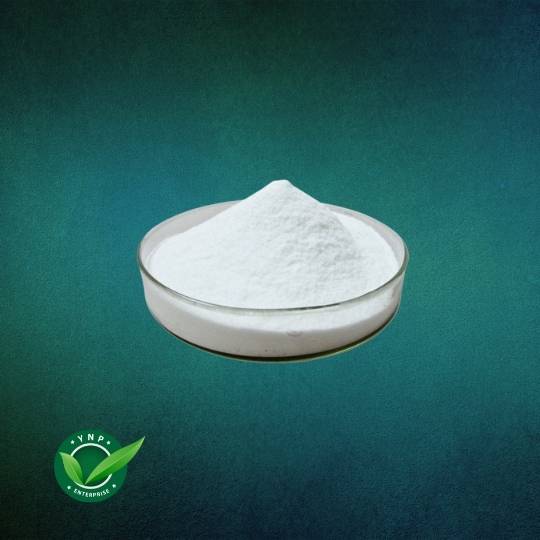 CENTASOL
Centasol is made from centella. Centella grows in temperate and tropical swampy areas in many regions of the world.The stems are slender, creeping stolons, green to reddish-green in color, connecting plants to each other.CENTASOL is a product that mixture of EP (obtained by purifying organic Centella asiatica) and GP . It is most often prepared as malluma, a traditional accompaniment to rice and vegetarian dishes, such as dal, and jackfruit or pumpkin curry.
MC-Mois GF
MC-MoisGF protects your from diffrent diseases and has been used as a treatment for asthama. It acts on the chronic skin allergic mechanism and ultimately has an efficacy of raising the lowered skin barrier and acts on sensitive skin and helps to maintain healthy skin.
EQ Micro
MC-EQ Micro is basically used for balancing skin microflora and the main ingredient used in MC-EQ Micro is MicroTerminalia Chebula fruit which is most commond used in alleviating skin ulcers, and the artemisia peinceps. It protects the beneficial bacteria and inhibits the harmful bacteria of our skin.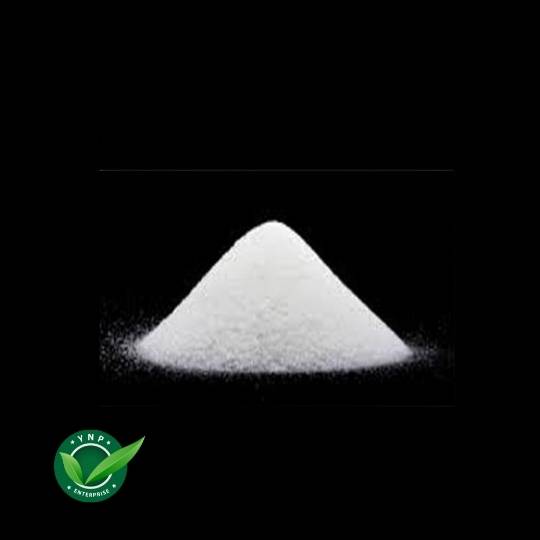 MC-DTOC
Today we are surrounded by various pollutions which effects our body very much and MC-DTOC protects our body from these pollutants Our MC-DTOC is developed with the motif of Hae Dok Tang recorded in Donguibogam. MC-DTOC protects skin from external stimuli such as heavy metals, air pollutants and UV through skin detox. The INCI Name of MC-DTOC is Glycyrrhiza Uralensis (Licorice) Root Extract Paeonia Albiflora Root Extract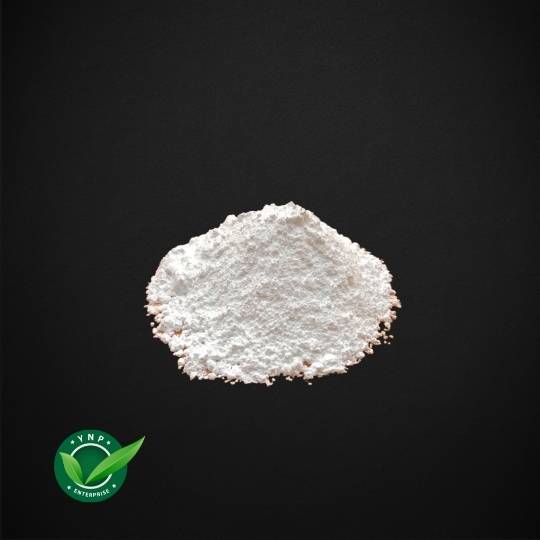 OGP Complex
In OGP-complex (OGP) Ophiopogon Glycoprotein has ROS removal capability in the papilla cells. OGP Complex is developed based on ancient prescription from Donguibogam. It is a product which alleviates all complex hair problems present today.
Revital S
Revital S is made up from from Euryale ferox flower. The seed of the Euryale ferox is known to retain the vital energy for germination as a long time.The plant grows best in locations with hot, dry summers and cold winters. Seeds are collected in the late summer and early autumn, and may be eaten raw or cooked.
Red OL
Red OL is called a cell energy booster.RED-OL is developed from red ginseng through th process of steaming. Red ginseng or Panax ginsenx is a Korean herbal remedy. It is widely used for the treatment of a number of conditions, including ED. RED-OL helps cell activity and improves skin elasticity and delays aging.
Green OL
GREEN-OL is applied through our special technology,'OLIGOMADE™ Technology' (oligomerization). Green-OL has ability to inhibit melanin synthesis and also helps to maintain a bright skin.
WhiteSqua-oil
WhiteSqua-oil hydrates, tones and helps in eliminating every last trace of cleanser. After multiple uses of the complexion is more even and brighter and skin is left toned and refreshed.
Citri-BarriUP5
Citri-BarriUP5 strengthens the skin barrier function, 'soothing sensitive skin, pruritus' relief effect. It contains hydrolyzate of fat sugar protein, confirming the possibility of natural ingredients extracted from active ingredients.
Fucoi-ol
Fucoid-ol can be utilised as a stand-alone ingredient or readily incorporated with other ingredients. Delivery formats vary from capsules and tablets to creams, gels, liquids and serums. Fucoi-ol is a natural seaweed compound that has been shown to be non-toxic and non-allergenic.
PinkYst TM
PinkYst TM The Myers vita hydra is a special blend of hydrating multivitamins created to sharpen your mental focus while also alleviating symptoms of stress, fatigue, and depression, as well as asthma, sinus congestion, migraines, acute muscle spasms and fibromyalgia.It is frequently isolated from foods.It is the type species of the genus Rhodotorula, a basidiomycetous genus of pink yeasts which contains 370 species.n the yeast, carotenoids act as a protective agent against visible light and harmful metabolic oxygen species.
Myers Vita Hydro
The Myers Vita Hydro is a special blend of hydrating multivitamins created to sharpen your mental focus while also alleviating symptoms of stress, fatigue, and depression, as well as asthma, sinus congestion, migraines, acute muscle spasms and fibromyalgia.
AntiOxi-alpha
AntiOxi-alpha is an organosulfur compound derived from caprylic acid (octanoic acid). It is made in animals normally, and is essential for aerobic metabolism. It is also manufactured and is available as a dietary supplement in some countries where it is marketed as an antioxidant, and is available as a pharmaceutical drug in other countries.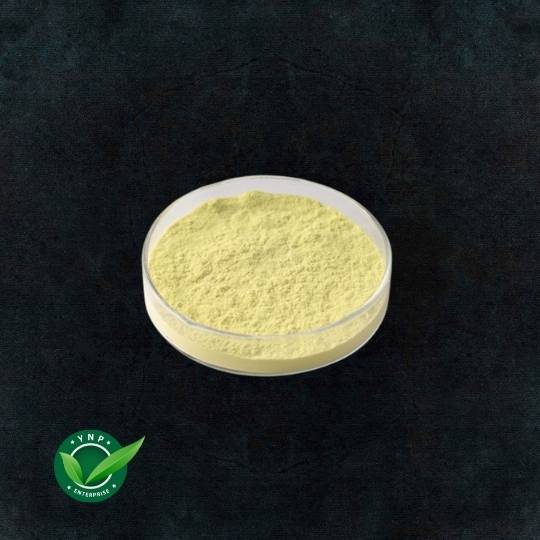 Organic Aloevera Extract
Organic Aloevera Extract is most widely used herb used as a cosmetic across the world. Organic Aloevera Extract is 100% Natural and comes with no contamination. Organic Aloevera Extracts made by griding the dried Aloe Vera Leaves in Proper mesh. Organic Aloevera Extract can be used directly as well by blending with other herbs in cosmetic and herbal practices and formulations.
Organic Aloevera Extract (PG)
Organic Aloevera Extract (PG) Aloe Organic Extract PG Unpreserved is a propyleneglycolic-aqueous (green propylene glycol from natural origin) extract from organic, decolorized Aloe vera leaves self-preserving. Aloe vera leaf is widely used for a large range of external skin treatments and well known in the cosmetic industry as a hydrating ingredient.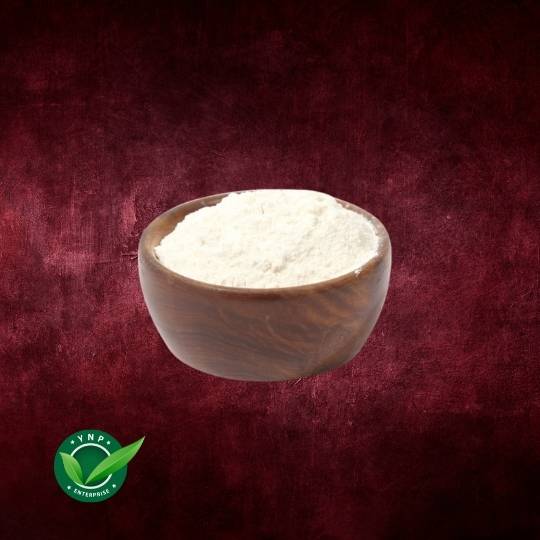 Blackberry Rubus Villosus Leaf Extract Organic (c)
Blackberry Rubus Villosus Leaf Extract Organic (c) has antioxidant ability that stems from its phenolic acid content. Antioxidant components present in blackberry fruit include ferulic acid, caffeic acid, and quercetin, among many others. It is a good source of naturally-occurring antioxidants that benefit skin when applied topically.
Blueberry Vaccinium Fruit Extract Organic
Blueberry Vaccinium Fruit Extract Organic is a natural ingredient that is high in antioxidants, fiber, and nutrients. It helps decreasing redness for those with sensitive skin. It has a soothing effect on the skin, which helps to reduce inflammation.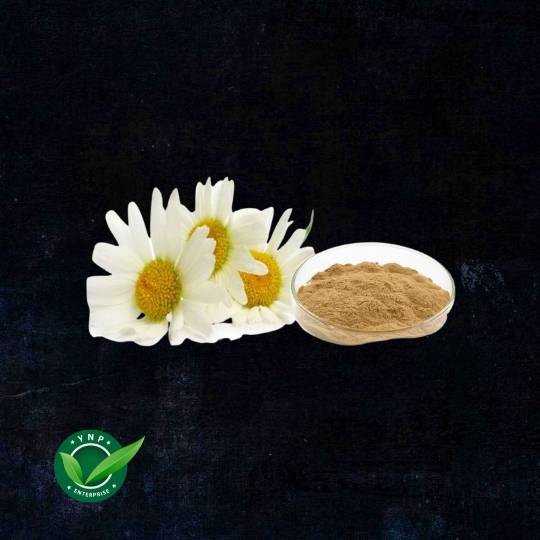 Chamomile Recutita Flower Water Organic
Chamomile Recutita Flower Water Organic enhances the authentic beauty and health of your skin. The exclusive formula counters premature skin aging with strong energizing action and erases the effect of time by smoothing, moisturizing and minimizing wrinkles. Its unique texture makes the daily use of this serum a comforting, calming reprieve for your skin.
Organic Chamomile Recutita Flower Water
Chamomile Recutita Flower is the most popular species of chamomile.Chamomile Recutita Flower heads are exposed to a high pressure and temperatures through steam distillation.While chamomilla recutita extract can be created from plant leaves and stems, these types of products are most commonly used as flavoring in teas, many food products, and dental products.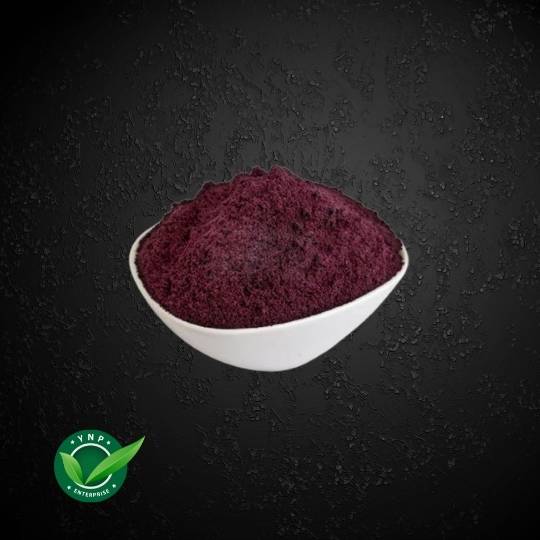 Euterpe Oleracea Fruit Extract
Euterpe oleracea fruit extract is extracted from acai berry, which is a very good source of anti-oxidants, ferulic acid and epicatechin. The acai has higher antioxidant content than the cranberry, raspberry, blackberry, strawberry, or blueberry, but that doesn't necessarily mean it is the best antioxidant - just one of many to choose from when it comes to skin care products.
Juniper Communis Fruit Water Organic
Juniper Communis berries contain chemicals that might decrease inflammation and gas. It might also be effective in fighting bacteria and viruses. It might also increase the need to urinate in soe cases. It is also effective in upset stomach, heartburn,bloating,loss of appetite etc,.
Lavender Floral Water Organic
Lavender Floral Water Organic is best for all skin types. It is natural and gives relaxing and revitalizing effect. Lavender Floral Water Organic reduces mental fatigue and stress level leaving soothing effect on skin. It also reduces bug bites, , sun burn and inflammmation after shaving.
Organic Lavender Floral Water (PG)
Organic Lavender Floral Water (PG) is good for both oily and combination skin types. Organic Lavender Floral Water (PG) cleanses, balances and purifies without drying skin. Being a great addition to your skincare routine it delicate 100% natural (perfume-free) scent It is grown at altitude to keep it away from various pollution, true lavender has an unusually high concentration of actives present in it.
Marshmallow Root Extract Organic
Marshmallow root act as an enzyme to loosen the mucous and inhibit bacteria.Marshmallow root extract is good for dry cough, irritated throat. The anti-inflammatory effects of marshmallow root may also helpa to give relieve in skin irritation caused by furunculosis, eczema, and dermatitis.The marshmallow root were less likely to develop stomach ulcers than rats who did not get the extract.
Marigold Calendula Officinalis Flower Water Organic
Marigold Calendula Officinalis Flower is a short-lived aromatic herbaceous perennial, growing to 80 cm (31 in) tall, with sparsely branched lax or erect stems. The leaves are oblong-lanceolate, 5–17 cm (2–7 in) long, hairy on both sides, and with margins entire or occasionally waved or weakly toothed. Marigold Calendula Officinalis Flower leaves can also be made into a poultice that is believed to help scratches and shallow cuts to heal faster, and to help prevent infection.
Organic Centella Asiatic Extract
Organic Centella Asiatica Extract is completely bio-based and acts as an anti-inflammatory agent. It is an anti-ageing agent used to prevent skin damages and soothes acnes & pimples. It also has an positive effect on restoring the damaged skin tissue by stimulating the synthesis of collagen. Organic Centella Asiatica Extract finds application in formulating anti-acne preparations. It is certified with ecocert.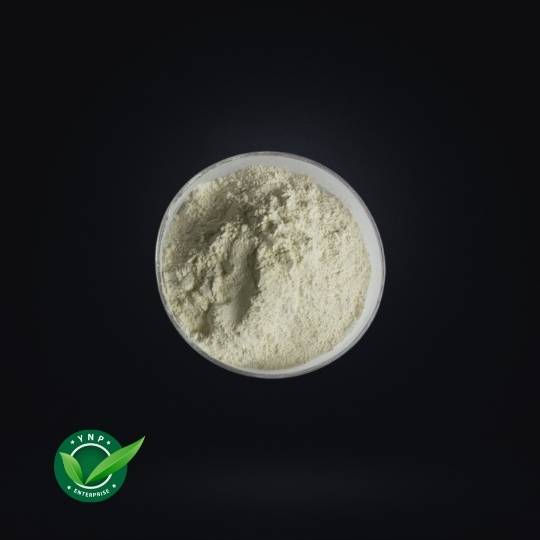 Centellasia Oragnic
Centella asiatica greatly It is native to the tropical, marshy areas of Asia, Africa and South America.It is native to the tropical, marshy areas of Asia, Africa and South America.It is native to the tropical, marshy areas of Asia, Africa and South America. It rejuvenates skin thanks to its high concentration of asiaticosides, which activate collagen synthesis. Collagen is one of the major proteins in the skin, providing strength and elasticity. This extract, rich in antioxidants, tones, firms the skin tissue.
Organic Lemon Balm Extract
Organic Lemon Balm Extract, a member of the mint family, is considered a calming herb. It was used as far back as the Middle Ages to reduce stress and anxiety, promote sleep, improve appetite, and ease pain and discomfort from indigestion (including gas and bloating, as well as colic). Even before the Middle Ages, lemon balm was steeped in wine to lift the spirits, help heal wounds, and treat venomous insect bites and stings.
Organic Lemon Balm Water
Natural antioxidants for anti-aging: Lemon balm is rich in natural antioxidants that tackle free radicals. Free radicals, when left untreated, can cause premature aging. Lemon balm neutralises the effects of free radicals on your skin, keeping it young for longer!
Organic Rosemary Extract
Rosemary is a fragrant, woody herb often used to season dishes like roast chicken or potatoes. Its potential extends far beyond just being a flavor enhancer. Its extract is slowly growing in popularity among certain food producers due to its ability to act as a natural preservative.
Peppermint Mentha Piperita Leaf Water Organic
PEPPeppermint Mentha Piperita Leaf is a popular herb that can be used in numerous forms.It also has a variety of therapeutic properties and is used in aromatherapy. Peppermint Mentha Piperita Leaf has the most uses, and use data on the oil are considered relevant to the leaf extract formulations as well. Topical preparations of peppermint oil have been used to calm pruritus and relieve irritation and inflammation.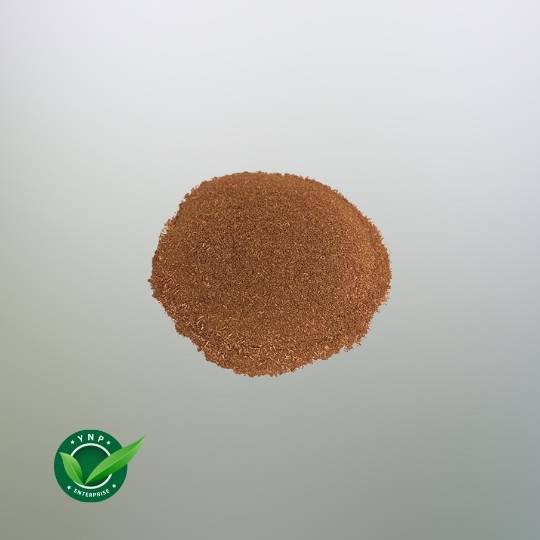 Rooibos Extract Organic
Rooibos is more popular in Western countries particularly due to its high level of antioxidants.It is purported to assist with nervous tension, allergies and digestive problems. It is brewed and placed directly on infected areas. Green Rooibos, especially effective for acne, rashes and other skin irritation, has a higher antioxidant capacity than fully oxidized Rooibos.
Rosa Damascena Flower Water Organic
Rosa damascena is commonly known as Damask rose, is known as Gole Mohammadi in Iran . It is one of the most important species of Rosaceae family. The most therapeutic effects of R. damascena in ancient medicine are including treatment of abdominal and chest pain, strengthening the heart, treatment of menstrual bleeding and digestive problems, and reduction of inflammation, especially of the neck